Overnight Bus New Zealand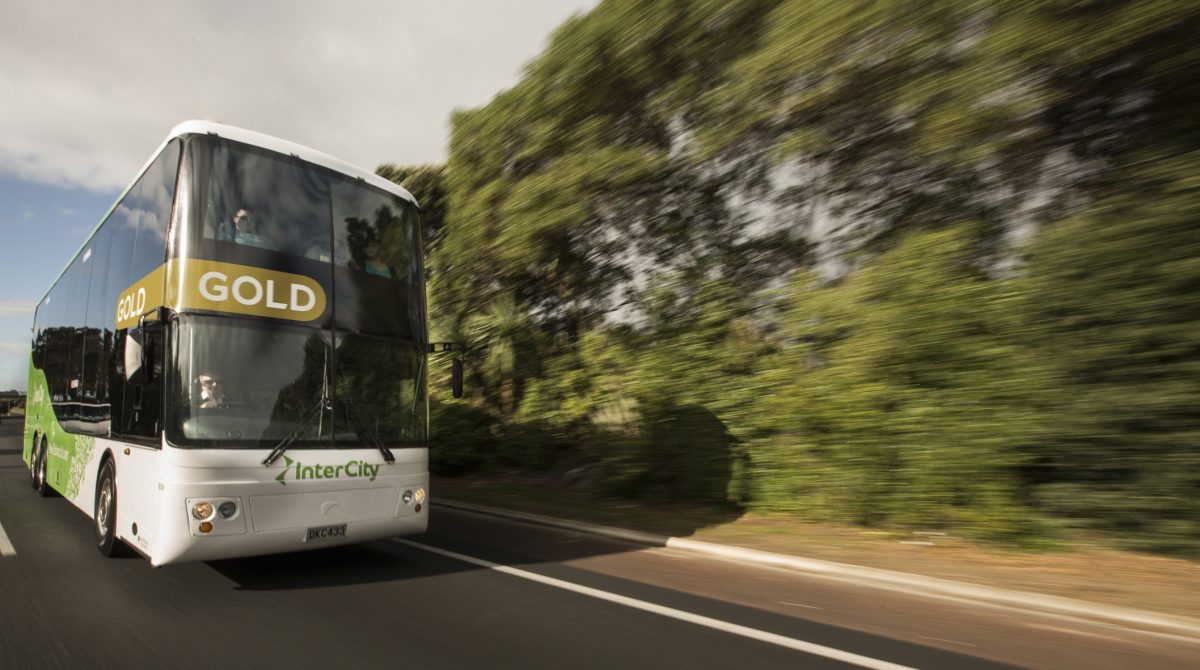 Catch an overnight bus and save on travel while you sleep!
InterCity overnight bus
One of the best ways to save money while travelling in New Zealand is to take an overnight bus – that way you can get where you're going without having to pay for accommodation as well. Just like that you've saved time and money!
InterCity runs night buses between Auckland and Wellington on modern double decker vehicles with free WiFi. Overnight buses will get you to your destination refreshed and ready to spend the day exploring instead of catching up on sleep.
Seat options on InterCity night buses include standard seating or premium InterCity Gold seats. These are extra-large leather reclining seats with extra legroom and USB charge cables, so you can charge your phone or your tablet on the go.  InterCity Gold is available for an extra charge on overnight buses.
You can take the night bus from Auckland or Wellington and choose from up to 49 locations along the way, including the popular tourist destinations of Rotorua and Taupo. During your overnight bus trip you'll stop for food and toilet breaks as well as to pick up other clever travellers, including locals and other backpackers.
Overnight bus tickets don't cost too much – in fact there is at least one $1* bus fare available on every overnight bus service, so you can save on your travel and get some sleep along the way!
Find out more and book a night bus
*plus booking fee