NZ Backpacking Destinations
To help you plan your travel, here's a map showing some of the most popular New Zealand backpacking destinations. You can visit all of them with a New Zealand bus pass. Click on a destination to read our backpacker guide, complete with ideas on what to see and do there and how to get there.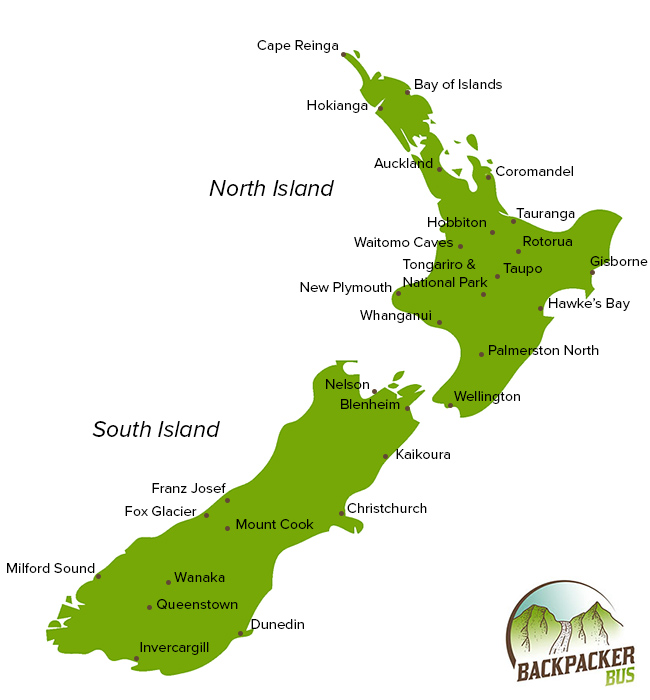 North Island
South Island
Remember, this is just a shortlist of the many beautiful and interesting places New Zealand has to offer! If you want to get off the beaten track, you can start by asking the locals where they would recommend, or checking out our blog.