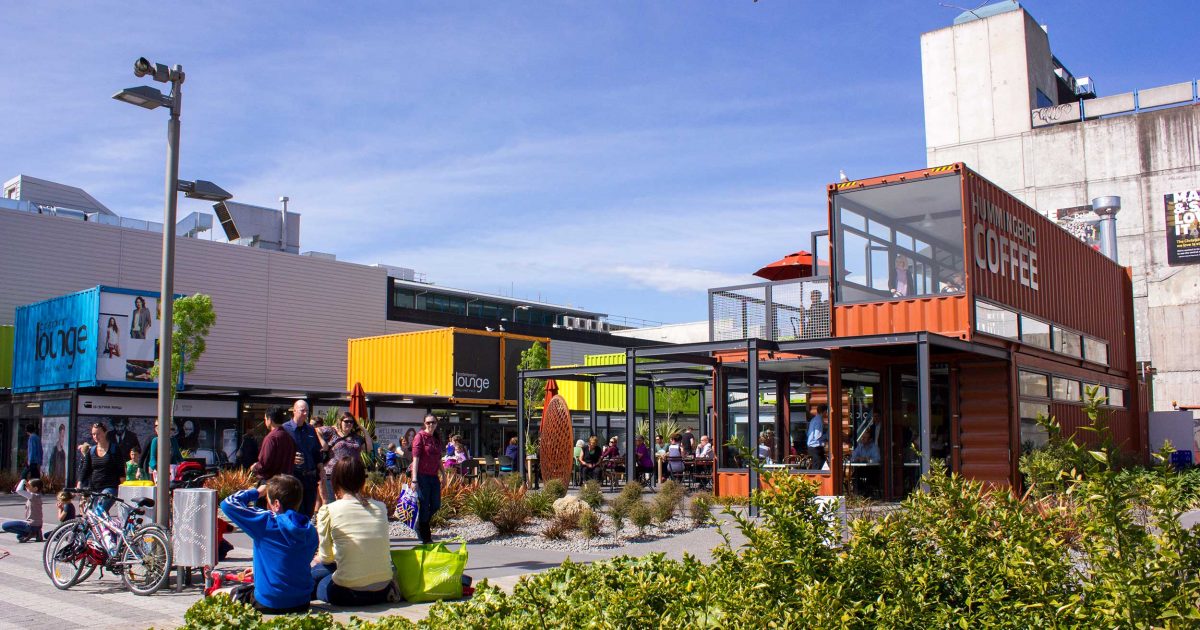 Christchurch is the largest city in the South Island, with a population of almost 400,000. People call it the Garden City because of its beautiful public and private gardens and parks. The shallow Avon River meanders though the city centre, its banks lined with willow trees.
The Christchurch earthquakes
Between 2010 and 2012 a series of earthquakes caused extensive damage to Christchurch, especially in the city centre. One earthquake in particular caused the deaths of 185 people.
Christchurch is still recovering from these devastating events – but visit the city today and you'll find a city on the rise. New buildings are popping up and interesting artworks fill the empty spaces. Creative and innovative ideas have kept the city going through hard times – like a shopping mall built from shipping containers, and a cathedral made from cardboard!
Things to do in Christchurch
Understand the impact of the earthquakes. Inside the Re:START shipping container mall is Quake City, an exhibition dedicated to this part of the city's history. You can also visit the Cardboard Cathedral – the architectural marvel built to replace the city's iconic cathedral which was damaged in the earthquakes.
Go punting on the Avon River. Lie back and explore the city by boat with your own personal guide.
Take a stroll, go jogging or cycling in Hagley Park – especially if you're visiting in spring!
Christchurch is the gateway to Antarctica and a trip to the International Antarctic Centre is a great way to learn about the vast frozen continent. You can even experience it for yourself in the polar room!
The Christchurch Art Gallery recently reopened after the earthquakes and contains interesting New Zealand art, from early days to challenging contemporary works.
Go to the beach suburb of New Brighton for a walk along the beach and the pier.
Christchurch day tours
A Christchurch tour is a great way to experience the city's attractions in comfort. You'll see the highlights of the central city and travel out to the Port Hills for beautiful views around the region.
You can also take a day tour from Christchurch to several top South Island destinations. See Mt Cook, go on a Lord of the Rings tour or experience high country life (and go jet boating!) on an Alpine Safari.
Getting to Christchurch
You can take the bus to Christchurch from towns and cities around the South Island. InterCity buses start from $1 plus booking fee. Christchurch is also connected to the West Coast by the TranzAlpine railway.