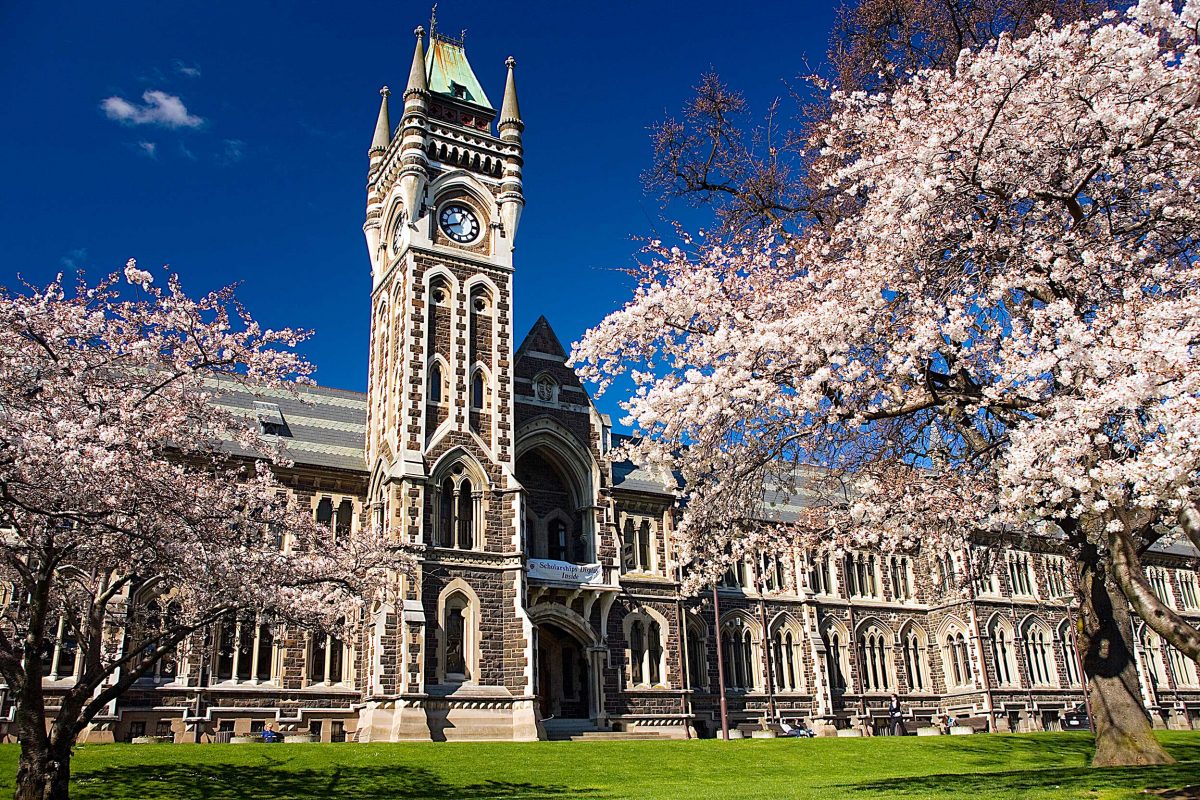 Historic Dunedin is the best-preserved Victorian and Edwardian heritage city in the Southern Hemisphere. Some of New Zealand's top fashion designers are based there, and there are vibrant cafes and bars around the Octagon at the city centre. Plus it's home to Otago University, whose very lively students make up almost a fifth of the city's population!
Things to do in Dunedin
Explore its heritage. Visit great examples of historic architecture like the Railway Station, the Dunedin Prison and the First Church of Otago. Larnach Castle is a must-do – this Victorian castle is perched on a hill above the city with extensive grounds.
Visit the steepest street in the world, Baldwin Street. Huff and puff your way to the top (and stop for photos along the way!). Handy tip: it's easier to walk up backwards.
Wander through the Chinese Garden, which commemorates the city's Chinese heritage dating back to the gold rush days in the 1800s.
Arts and culture fan? Dunedin Public Art Gallery holds the country's oldest art collection. If you're into something more contemporary, follow the Dunedin Street Art Trail around town. There are also several fascinating museums in Dunedin.
The Otago Peninsula is a must for wildlife enthusiasts. At Taiaroa Head you can visit the world's only mainland albatross breeding colony. There are also various other seabird, seal and penguin species, including the rare yellow-eyed penguin.
Dunedin Events
February/March: Orientation Week. This is the start of the first semester at Otago University and it's a crazy time! Expect parties, special events, live music and general mayhem from the new and returning students.
March/April – id Dunedin Fashion Week. Talented Dunedin fashion designers showcase their collections in the City's premier fashion show, one of the hottest events of the summer.
July: Cadbury Chocolate Carnival. Dunedin is the home of Cadbury chocolate in New Zealand. Every year chocolate lovers have the opportunity to indulge in their favourite treats. The full programme of events includes a Jaffa Race down the world's steepest street, a chocolate fair in the Octagon and bake-off competitions.
October – Arts Festival Dunedin. This is a biennial celebration of Otago arts and culture held on even-numbered years. It includes local and international acts throughout the two week programme.
Getting there:
InterCity has daily buses to Dunedin from Invercargill, Christchurch, Queenstown and Te Anau.