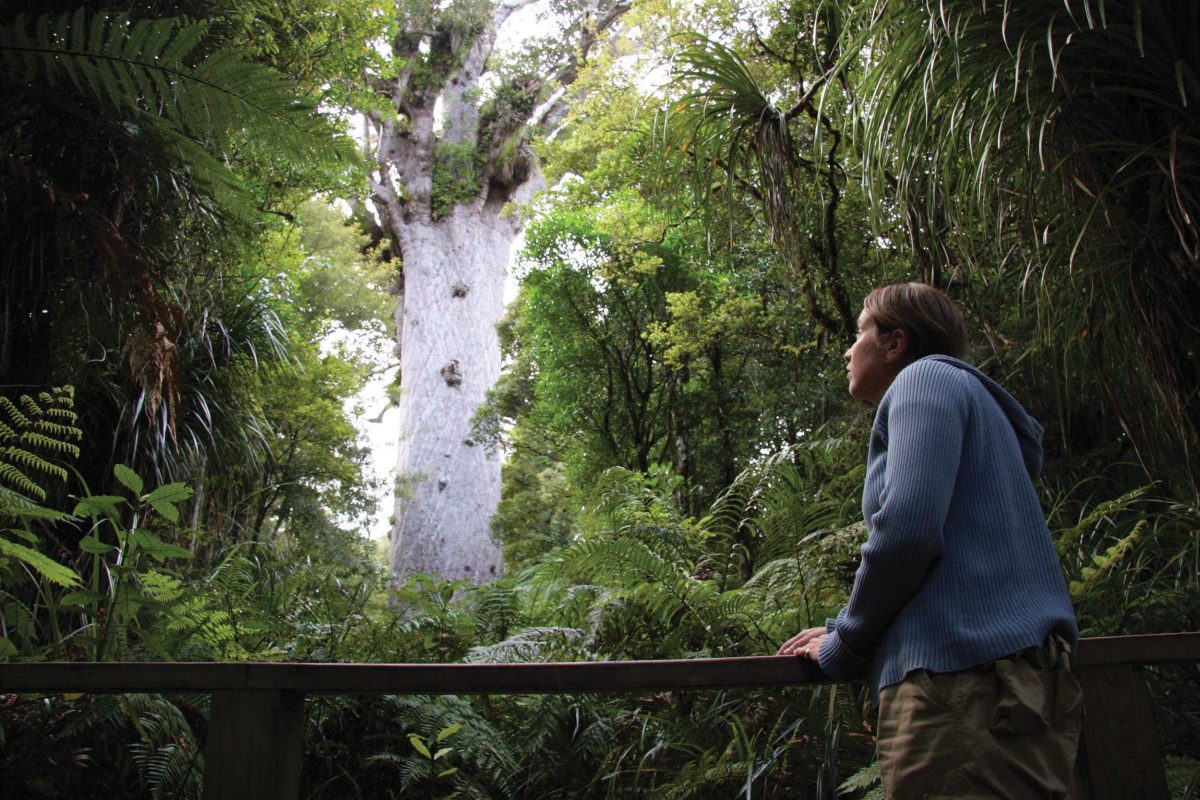 The Hokianga harbour in the Far North is a beautiful and remote part of New Zealand. It's also very important in Maori history as the place where the voyager Kupe landed when he discovered New Zealand over 1,000 years ago. Kupe and his people settled in the harbour with its protected waters and abundance of food. Later, some of the earliest European settlers came to the Hokianga and small communities were formed around the harbour.
In the 1950s the Hokianga town of Opononi became famous as the playground of Opo the dolphin. This friendly bottlenose dolphin would follow local fishing boats and play with children at the water's edge. The area is also close to the Waipoua Forest, home of New Zealand's tallest kauri tree.
Visit the Hokianga today and you'll feel like you've stepped back in time, with its small beach towns and wild remote scenery. Many of the buildings in each town have been lovingly restored and look just like they did in the 1800s, while it's not unusual to see local children riding horses along the beach.
Getting to Hokianga
You can visit the Hokianga on a day tour from the Bay of Islands. This tour is named by Lonely Planet as a Code Green "Experience of a Lifetime" – one of the top immersive, responsible travel experiences in the world.
During your Hokianga day tour you'll hear the legends and history of local Maori and enter the spiritual environment of the Waipoua Forest. This is a place of particular importance to Maori and home to massive ancient kauri trees, regarded as guardians of the forest.
Travel from Paihia to Opononi and meet your local Maori guide from Footprints Waipoua, who will give you an insight into Hokianga history and culture through stories handed down through the generations. The spiritual environment of the Waipoua Forest provides a natural stage for an unforgettable encounter with some of the largest remaining kauri trees in the world.
Your guide will take you on a memorable journey through nature's stages of evolution, and provide a mythological interpretation of life in the forest.
Meet our ancestors
The mighty Te Matua Ngahere, the Father of the Forest. Estimated to be 4,000 years old, his mighty girth is over five metres in diameter.
The Four Sisters, a graceful collection of kauri trees that have grown close together in sibling harmony
Finally, famous Tāne Mahuta, the Lord of the Forest, standing an impressive 51 metres tall
Hokianga day tours include a lunch stop in Opononi, where you can relax and enjoy the beautiful surroundings.
At the end of your tour you'll return to Paihia, arriving back at 4pm. If you're travelling back to Auckland, this gives you time to board the afternoon bus from Paihia.
Find out more and book a Hokianga day tour.