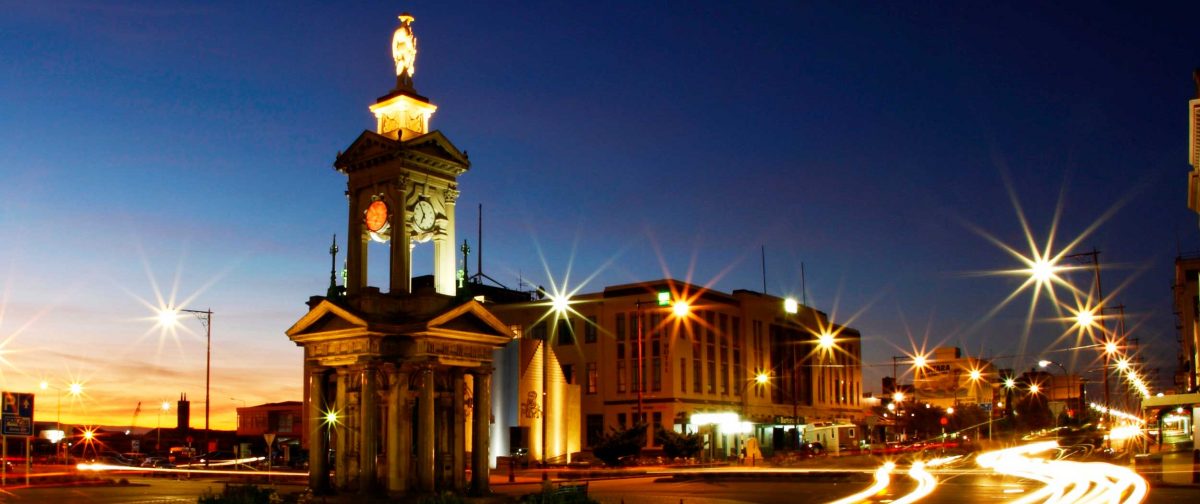 In the 1850s, settlers from Dunedin began buying land in the deep south of the South Island for their sheep runs. Over time the town of Invercargill grew and today it is the country's southernmost city. Here you'll find Scottish heritage, friendly locals and plenty to do.
Things to do in Invercargill
From a visitor's point of view, Invercargill is well-equipped. It has an excellent range of shops and a selection of lively bars and restaurants. Victorian, Edwardian and Art Deco heritage buildings give the city character. The museum has a tuatara house and the rose gardens at Queens Park are beautiful during summer.
The art gallery at Anderson Park exhibits quality art from the far south and throughout New Zealand.
Spend some time in the Catlins, the remote forested area between Invercargill and Balclutha. Here you'll find rugged coastline, beautiful native forest and fascinating wildlife. Highlights include the petrified tree fossils at Curio Bay and one of NZ's oldest lighthouses at Nugget Point.
Visit Bluff, the southernmost town in mainland New Zealand! (And if you've visited Cape Reinga as well, you've seen the country from top to bottom!) This is the home of New Zealand's famous Bluff oysters.
For the truly adventurous, visit New Zealand's 'third island' – Stewart Island. You can reach it by boat, crossing Foveaux Strait from Bluff. Stewart Island has a small permanent population at its one town, Oban. Part of the island comprises New Zealand's newest national park, Rakiura National Park. There are kiwi on the island and many other native and endangered species.
Getting to Invercargill
InterCity operates daily services to Invercargill from Te Anau, Dunedin and Christchurch.