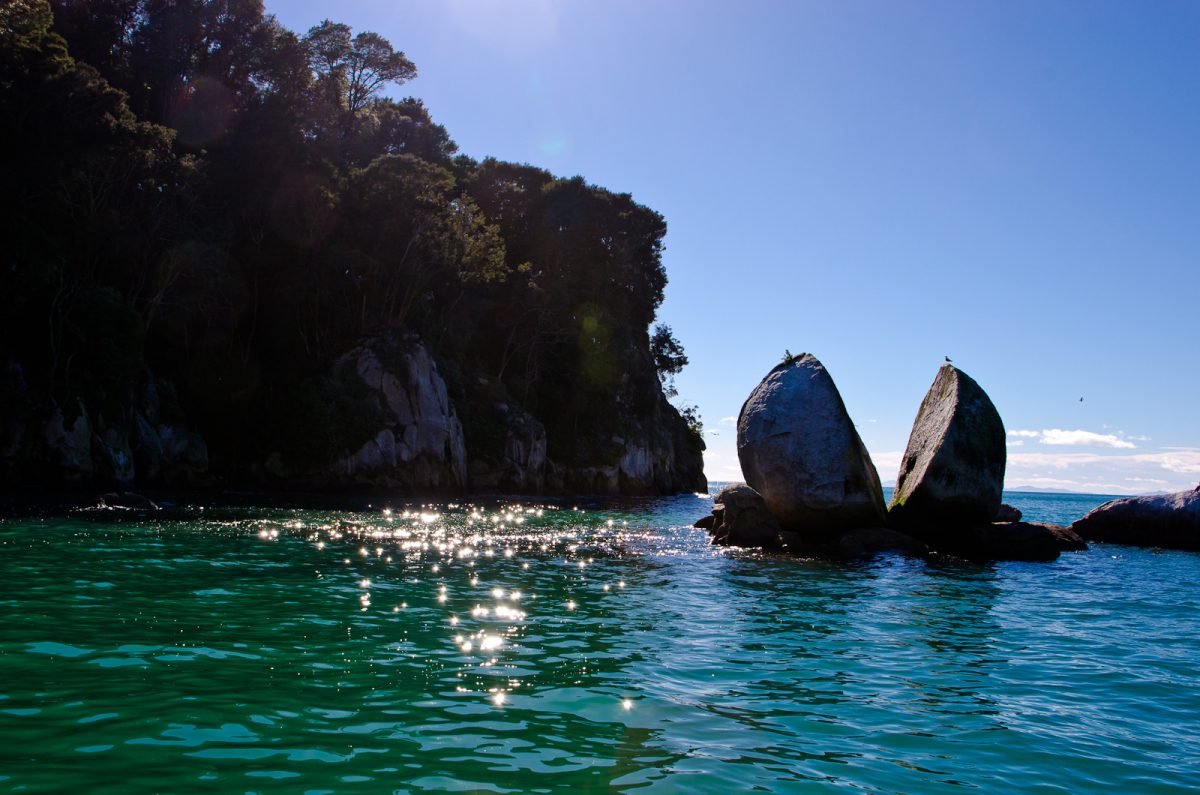 A pocket of paradise at the top of the South Island, Nelson is the sunniest region in New Zealand. It's easy to see why its locals have such a positive, creative attitude to life!
There are more than 350 working artists and craftspeople living in Nelson, including traditional and contemporary Māori artists. Their work is often inspired by the region's exceptionally beautiful geography, with so many places to wander and dream.
There are wineries scattered around the Moutere Hills and the Waimea Plains, as well as in the neighbouring Marlborough region. In the city, you'll find a good selection of restaurants, many with spectacular views of Tasman Bay.
Māori call the Nelson area 'Te Tau Ihu o Te Waka a Maui' (the tip of the nose of the canoe of Maui). From his waka, the demi-god Maui used his magic fish hook to catch and land the North Island (Te Ika a Maui – the fish of Maui).
Things to do in Nelson
Get active with skydiving, rock climbing, 4WD biking, horse treks and sailing charters. You'll definitely want to spend some time at the excellent beaches. Kaiteriteri Beach is a local favourite, for its golden sands. While you're there, make sure you get a photo of Split Apple Rock.
Just over the Takaka Hill from Nelson is Abel Tasman National Park. This is a beautiful place with many hiking trails and over 50 kilometres of golden sand coastline. Sea kayaking in this region opens up a world of wildlife encounters with penguins, seals and dolphins.
While you're in Nelson, you can also visit the geographical centre of New Zealand on Botanical Hill. It's a lovely walk from town through parkland to the hilltop. (The surveyors were actually out by a few kilometres, but this is a much more scenic spot!)
Lord of the Rings fans will want to visit the jeweller who created the 'One Ring' for the films – Jens Hansen.
Getting to Nelson
You can catch a bus to Nelson from $1 (+ booking fee) with InterCity from towns around the South Island. West Coast connections include Greymouth, Franz Josef, Fox Glacier, Punakaiki and more. On the east, buses go to or from Picton, Blenheim and along the east coast as far as Kaikoura and Christchurch.