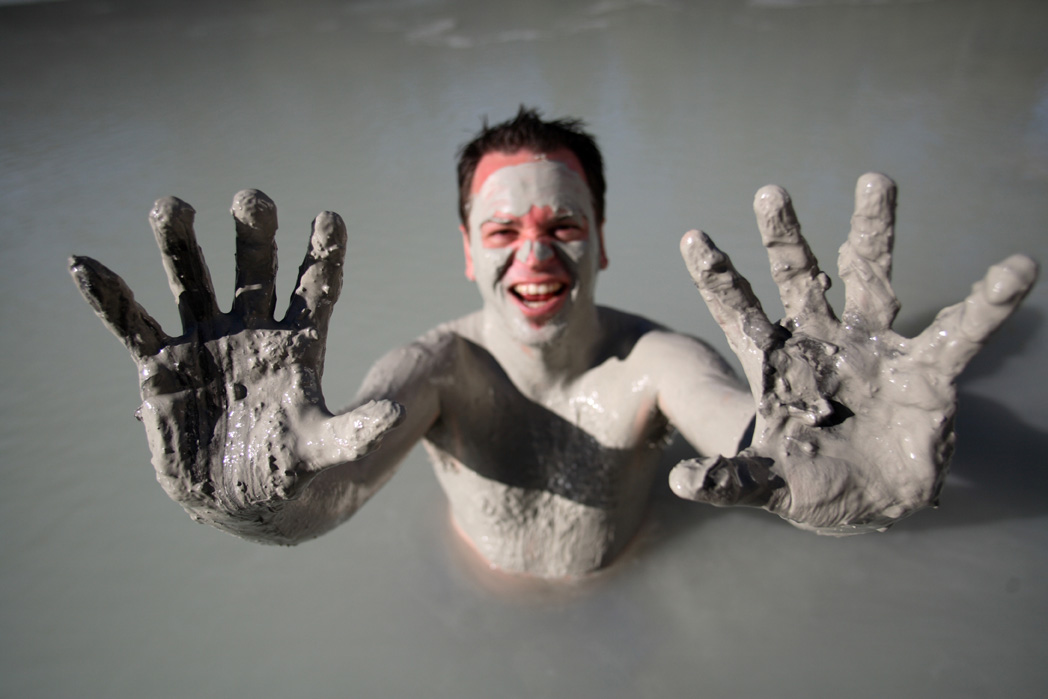 For so many visitors, Rotorua is one of the highlights of the New Zealand experience. In this central North Island city you can experience boiling mud pools and Maori culture, get active and get close to nature. Rotorua truly has it all, from mountains and lakes to geothermal activity, a rich Māori heritage, adventure sports and wildlife encounters!
Rotorua Activities
Geothermal attractions in Rotorua
On arrival in Rotorua you're sure to notice that distinctive 'eggy' smell caused by the sulphur in the many geothermal areas around the city. Experiencing some of these areas will definitely be top of your list. Some of the top geothermal spots in Rotorua include Te Puia and Whakarewarewa Geothermal Valley, Waiotapu and Kuirau Park. Some charge an entry fee, while Kuirau Park is a public park with free entry – just make sure you pay attention to warning signs and fences.
During your visit you'll see everything from boiling mud pools, dramatic geysers that erupt throughout the day, pools with vivid mineral hues and more!
You can also enjoy the gentler side of Rotorua's geothermal activity with a soak in one of the many hot pools. The Polynesian Spa is a famous Rotorua hot pool, while the Blue Baths have historic charm. There's also a secret place just out of town where you can enjoy a free hot spring in a river at Kerosene Creek. There's even a waterfall!
Māori culture in Rotorua
Many of the geothermal areas in Rotorua also give a good insight into local Māori culture, with Māori guides who explain how the local iwi (tribes) have adapted their lifestyles to benefit from the heat and steam coming out of the earth.
There are also cultural attractions at Te Puia and Tamaki Māori Village, among others, where you can experience performances of traditional and modern Māori song and dance. On some tours you can even try traditional Māori foods like the famous hangi (a meal cooked under the earth).
Nature and Wildlife in Rotorua
Not only are there plenty of great walks in Rotorua where you can get out into nature and see native plants and animals, there are several attractions that bring the wildlife to you so you can see them up close and personal. Visit Rainbow Springs to see native New Zealand animals and birds including the famous kiwi, or the Agrodome to experience life on a New Zealand farm.
Adventure sports in Rotorua
Rotorua has everything you need for an adrenaline boost. Go mountain biking, try luging down a mountain, or go Zorbing (rolling downhill inside a giant ball!). Or there's Agroventures, an adventure park where you can try all kinds of hair-raising rides, from freefalling in an outdoor wind tunnel and swooping through the sky on a giant swing to the world's only human-powered monorail!
Rotorua Day Tours
GreatSights Rotorua day tours combine some of Rotorua's most popular attractions.
Visit Te Puia, New Zealand's premier Māori culture and geothermal visitor experience. See a real Māori pa (fortress) and hear myths and legends at the Māori Arts and Crafts Institute. The boiling mud, hot springs and exploding geysers at Whakarewarewa Thermal Reserve will amaze you!
On a guided tour at Rainbow Springs Nature Park, you'll view freshwater trout and meet New Zealand's national icon – the kiwi. Animal lovers will also enjoy a stop at the Agrodome. See cows being milked, cuddle cute baby lambs, see expert sheep shearers at work and marvel at the clever farm dogs. And if animals aren't your thing, there's always another option – a visit to the neighbouring Agroventures park to get your heart pumping.
Don't have time to stay in Rotorua? You can still visit it on a day tour from Auckland and take in some of its highlights, while also enjoying the stunning scenery along the way!