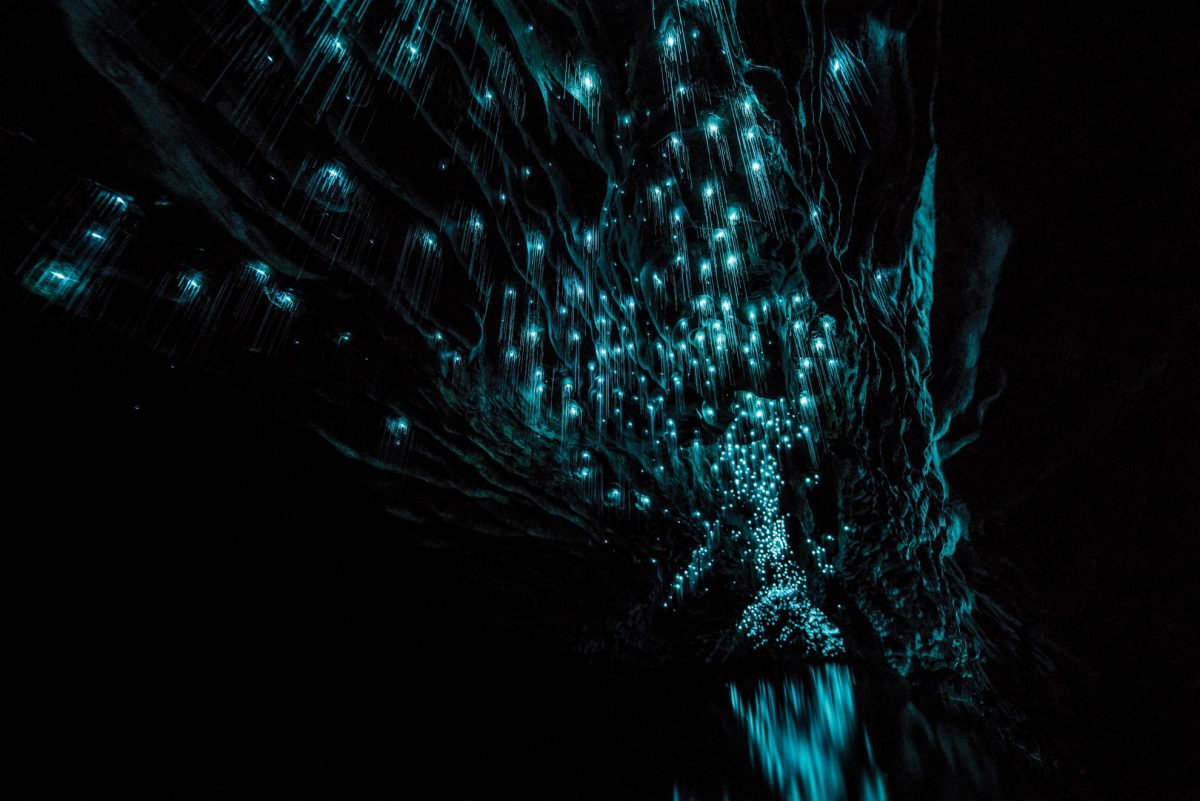 The Waitomo Caves are a a major tourist attraction in the southern Waikato region of the North Island of New Zealand, 12 kilometres northwest of Te Kuiti.
These caves are one of the world's great wonders, hidden under lush farmland and bushclad hills. Experience a network of passages, sculpted out of limestone by underground streams into arches, valleys and outcrops.
The caves are also home to millions of glowworms. During your visit you'll see their twinkling light around the caves and learn about these fascinating creatures. The effect of the glowworms is spellbinding, especially at the end of your tour when you visit the Glowworm Grotto. Climb into a boat and glide through the darkness along an underground river. As you sit in silence you'll be spellbound by the constellation of lights glowing overhead and all around you.
Why visit Waitomo Caves?
Stunning limestone cave cathedrals sculpted over centuries by the forces of nature
The beautiful canopy of twinkling glowworms on your Glowworm Grotto boat ride
Learning about the Maori heritage and the story of how the caves were discovered
Picturesque, lush green New Zealand farmland along the way
Find out more about the Waitomo Glowworm Caves
Waitomo Caves day tours
You can visit the Waitomo Glowworm Caves on a day tour from Auckland or Rotorua. Waitomo Caves day trips include:
Scenic luxury coach travel with informative commentary
Guided tour of Waitomo Caves (45 minutes) including limestone rock formations and boat ride through the Glowworm Grotto
Free hotel pick-up and drop-off (not available for pass holders)
Waitomo Caves day tours depart daily from Auckland and Rotorua. You can book a day tour to Waitomo with GreatSights, or book it on your FlexiPass (cave entrance additional extra).
Handy tip: Because of the fragile nature of the rock formations and the glowworms, you cannot take any photos inside the Waitomo Caves. Please respect this rule when you visit and help preserve them for future visitors to enjoy.