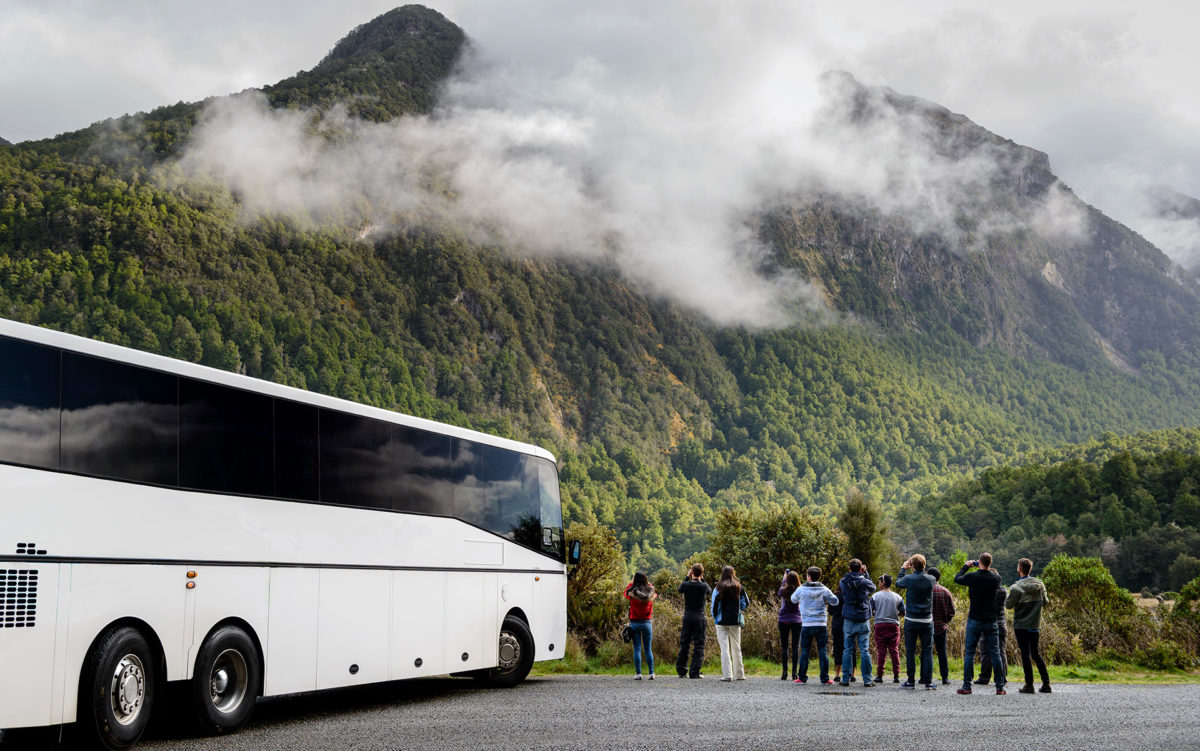 If you're an independent traveller, the decision to travel New Zealand by bus is an easy one. (If you're not convinced yet, read our 10 great reasons to go by bus!). Bus passes provide the best value way to travel around New Zealand, as the cost of a bus pass works out to be significantly cheaper than booking each individual trip as you go.
Choosing New Zealand bus passes
InterCity operates New Zealand's most popular national bus network. Over a million Kiwis take InterCity buses each year, as well as other travellers just like you.
There are two types of InterCity New Zealand bus pass to choose from. For total flexibility, InterCity's FlexiPass provides an hours-based pass that gives you access to its entire national network, while TravelPass offers a range of national and regional fixed itineraries, with bonus inclusions like the Interislander ferry and a Milford Sound cruise.
Benefits of InterCity bus passes
Flexibility: With daily departures nationwide, it's easy to find a bus to suit your itinerary. And if your plans change, with a bus pass you can change or cancel your booking up to 2 hours before travel with no penalties.
More departures: InterCity is the biggest bus network in NZ, with over 100 daily services to more than 600 towns, cities and communities nationwide, so there's always a bus to suit your travel plans.
Manage your travel online: You can manage all your New Zealand bus pass travel online. Plus, InterCity has a national contact centre who can give you a hand if you need advice on your itinerary or have questions while you're booking your travel. (There are also InterCity retail agents across the country, including the i-SITE network, all good hostels and information centres. )
Travel in comfort: InterCity has a modern fleet of low emission vehicles, specifically designed for New Zealand conditions. Buses have air-conditioning and free WiFi so you can stay connected while you travel.
Meet the locals: Chat to Kiwis on the bus and find out all the best spots to visit. We're a friendly bunch so don't be shy. You've come all this way, see New Zealand with locals.
New Zealand bus pass options
There are two types of InterCity bus pass that both provide easy, flexible travel options for getting around New Zealand by bus. It's worth spending some time looking at the differences between these bus pass options to figure out which one is best suited to your travel plans.
FlexiPass: NZ's most flexible bus pass
FlexiPass is an hours-based bus pass that gives you the flexibility to hop on and hop off anywhere within the InterCity bus network, and change your bookings up to 2 hours before departure.
TravelPass: Fixed itinerary bus passes
InterCity's New Zealand TravelPass brings together an extensive range of "hop on and off" fixed itinerary passes, based on the most popular touring routes throughout New Zealand, so you can explore New Zealand like a local.
Find out more about TravelPass
Can't decide which New Zealand bus pass to buy? Compare them here.