Okay, so you're planning a trip to New Zealand and your flights are booked (fist pump!). You've heard the South Island is beautiful, you definitely want to give bungy-jumping a go and apparently there's some place in the North Island that smells kind of funky. But how much do you really know about the land of the Long White Cloud? Here are some facts you won't find in the average guidebook, but that you need to know about New Zealand… preferably before you arrive!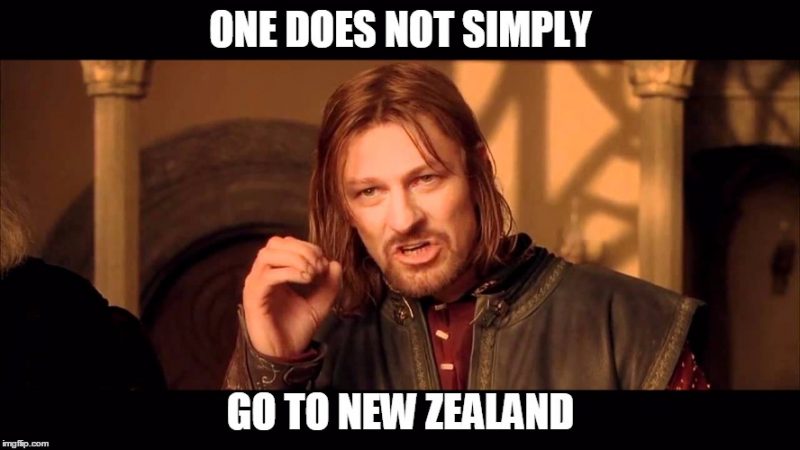 There's so much more than Lord of the Rings scenery
If you're visiting New Zealand because you want to see Mount Doom, the village of Hobbiton, and countless sweeping vistas of snowy mountains and wide grassy plains… well, you won't be disappointed. New Zealand really is as beautiful as it looks in movies. But there's so much more on offer – not just in terms of scenery, but in terms of culture, food, activities and the locals (who, by the way, are not Hobbits).
Sure, you should tick those magical photo opportunities off your bucket list. Just make sure you also go off the beaten track and discover the 'real' New Zealand, not just Middle-earth.
Yes, we have an accent
And no, the Kiwi accent is NOT the same as the Australian accent. They say 'feesh n' cheeps', we Kiwis say 'fush n chups'. See? Totally different.
We speak English… but you still might need a phrasebook
What we call 'tomato sauce' is what you call 'ketchup'. What you call 'tomato sauce', we call 'pasta sauce'. If you talk about thongs, you're referring to underwear, not the flip-flop sandals on your feet – those are jandals, and we ought to know because we invented them.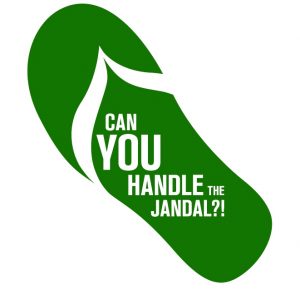 If a Kiwi tells you she's going for a tramp in the bush, don't be alarmed – tramping is another word for hiking. Togs are swimsuits, the dairy isn't a giant milk storage facility but the local corner store, and as for our habit of answering questions with 'yeah, nah…' yeah, nah, we're sorry about that, eh.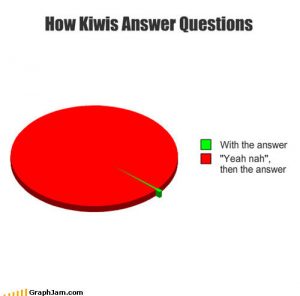 You can find a handy (and humorous!) guide to Kiwi slang for travellers here. Have a squiz at it before you come and you'll be sweet as, bro!
We love our wildlife – we don't love possums
Possums are an introduced species in New Zealand and an illegal pest. You might think they're cute and cuddly; we think they're a menace and that the only good possum is a dead one. Because of their enormous appetite for destruction, possums are a serious threat to our beautiful native bush and all the gorgeous native wildlife that calls it home. We'd rather befriend a giant weta than a possum, and that's saying something!
So when you visit, don't be like a possum. Take only photos, leave only footprints and help us keep New Zealand beautiful.
We're going to ask you what you think of New Zealand… repeatedly
We New Zealanders are very proud of our country and love to ask visitors what they think of it. From the moment you arrive, be prepared to be quizzed on your impressions so far. We simply can't help it – we want to make sure you're having as good a time visiting as we are living here.
The plus side is, you can use these encounters to harvest all kinds of local secrets, as Kiwis will always want to share the best of their country. Ask a New Zealander where the best beaches are, their favourite campground or to name a few good local watering holes and they'll happily oblige.
Kiwis love the great outdoors
We spend as much time as we can outside – barefoot, if possible. We may not all be Hobbits but we do love to slip off our jandals and sink our toes into the grass, sand or water. Join us! It's the best way to experience this beautiful country we live in.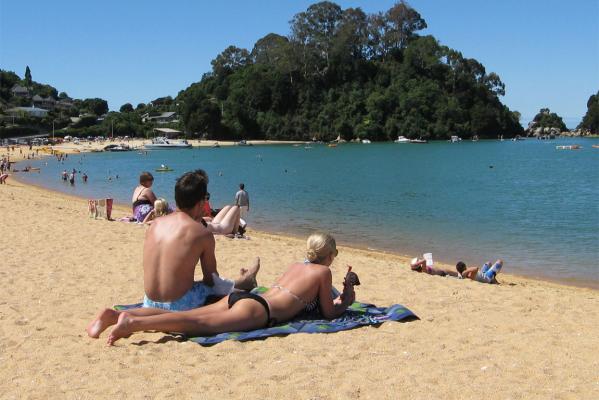 Be ready to spend plenty of time on the road
Unlike many other countries around the world, New Zealand doesn't really have a national rail network. Trains connect some major cities, but they operate at a scenic pace – no high-speed options here! So the most common way to travel around is on the road.
Getting around New Zealand by car can mean grappling with sat-nav systems, navigating our narrow winding roads and staying focused on changing speed limits (and keeping left, depending on where you're from). If you want to be able to sit back and take it all in as the scenery passes you by, travelling by bus is the way to go.
InterCity is New Zealand's largest passenger transport network, with more routes and more daily departures than any other. Their TravelPass range of bus passes has pre-planned itineraries that you can follow in your own time, letting you travel independently but with a bit of help planning your time in New Zealand.
And because bus is the way Kiwis travel around NZ, you're sure to pick up some handy tips from locals while you travel! Just read up on that Kiwi slang first…
Check out the full range of InterCity TravelPass bus passes and find out more about planning your trip around New Zealand.